Creative design for the Canteen,Meeting Room and Showroom.
I had to create designs that where applied on different 

spaces and

 surfaces using different materials, including printed Kiss Cut Vinyls (Clear, Matt, Gloss and Frosty), Perspex, Cardboard, Mirror Dibond, Printed Foamex, Backlit Illuminated fabrics, Blockout fabrics and Flag Fabric.
Printed 3mm Foamex panel's applied on the wall creating the effect of a real brick wall. On top of those prints cut out letters in 3mm Mirrored DiBond material where applied.
Table made of Aluminium Modular Frames with prints applied on it.
Design of Steap and Repeat board to be applied on a Aluminium "Fabi Frame" Lightbox
Creation of a Wooden Wall using 3D Sketchup + Photoshop + Illustrator
Hanging sign using 5 layers of 13.5mm thickness Cardboard
Creation of a Photography Bespoke Colorama Backdrop and a Blockout fabric 
for Stacey Solomun x Primark.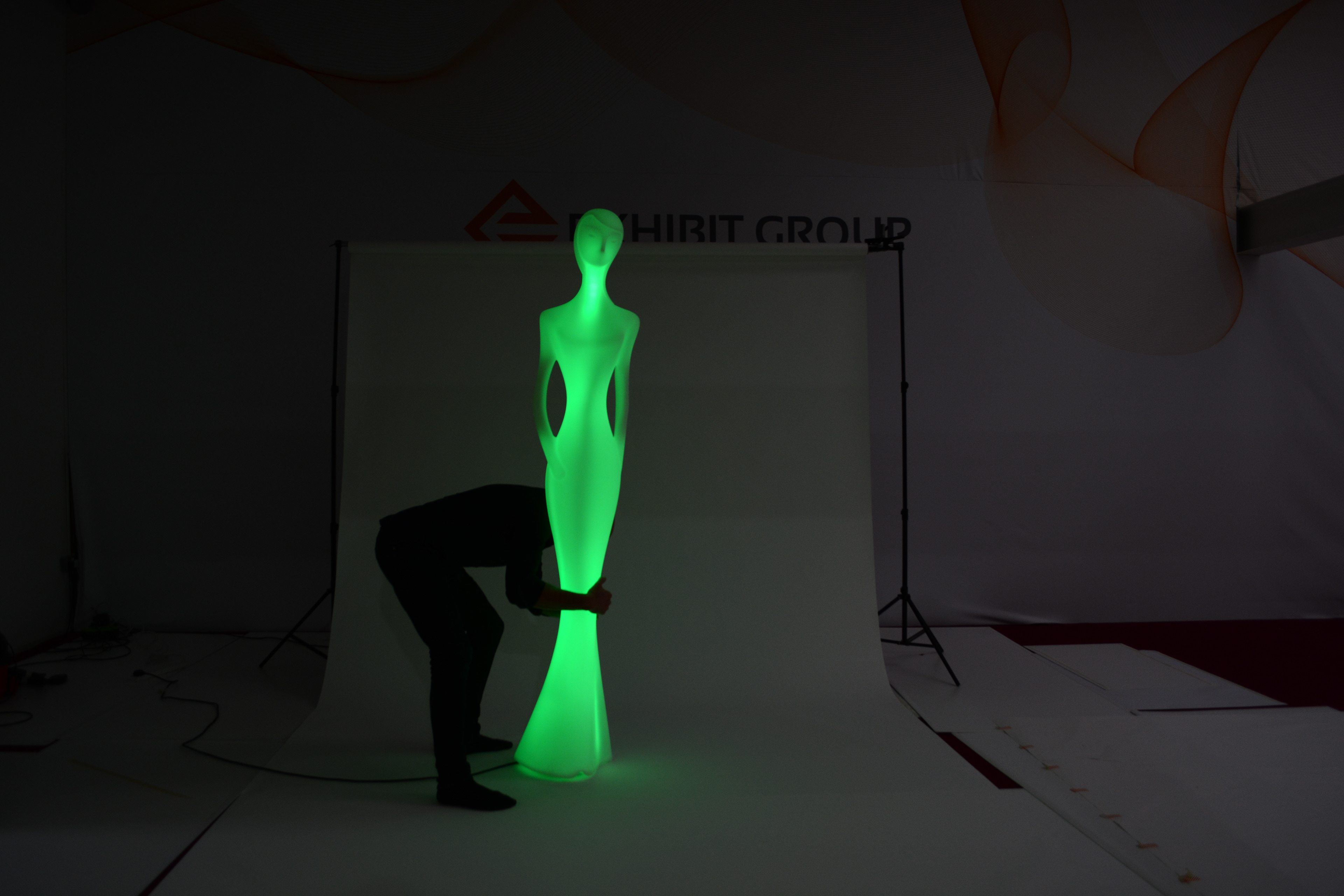 Creation of window designs using the furniture pictures of the photoshoot. I made a mock-up using 3D SketchUp Software of the building to show how the designs would look like. Later on I printed all the files in a HP large format printer, cut the vinyls using a Zund machine and applied the vinyls with the printed designs with a scissors lift.
Creation of Social media publications
London Silhouette cutout on 3mm Black Foamex for meeting office
Creation of designs that where printed on Fabrics and Foamex to be applied on Aluminium Modular Frames and Reception Counter.
Creation of a Dinosaur and Cardboard Box
Creation of a Showroom Stand developing an idea related to the London Underground lines and using graphic elements that are iconic to London.
The Design adapts and follows the shape of the interior of the circular shape starting and finishing at the same spot, generating a continuity where there is no beginning and end.